Well, well, well.
My question about optimal locations to hold a party turns out to have been harder than I expected. As always, my super-intelligent commenters made some good observations (read the comments on the other thread).
Taking the biscuit, however, was my colleague Lee Hollingdale. He decided that, whilst theory is nice, nothing beats a good bit of empiricism: he knocked up a program so that I could experiment for real. Wow.
Here are the results of Lee's program.
Firstly, let's look at the "two friend" case. The brighter dots represent points of minimum "total distance travelled". As we see, our prediction that it would be the entire line between the two friends was correct:
Now, if we add an extra point - along the same line, something interesting happens. The optimal position is now just that single new point:
If, instead, we move the third friend to somewhere not on the line, but still close, it seems that their house is the best place to hold the party:
But if they move out into zone 6, it rapidly becomes clear that their house is not appropriate (quite right, too).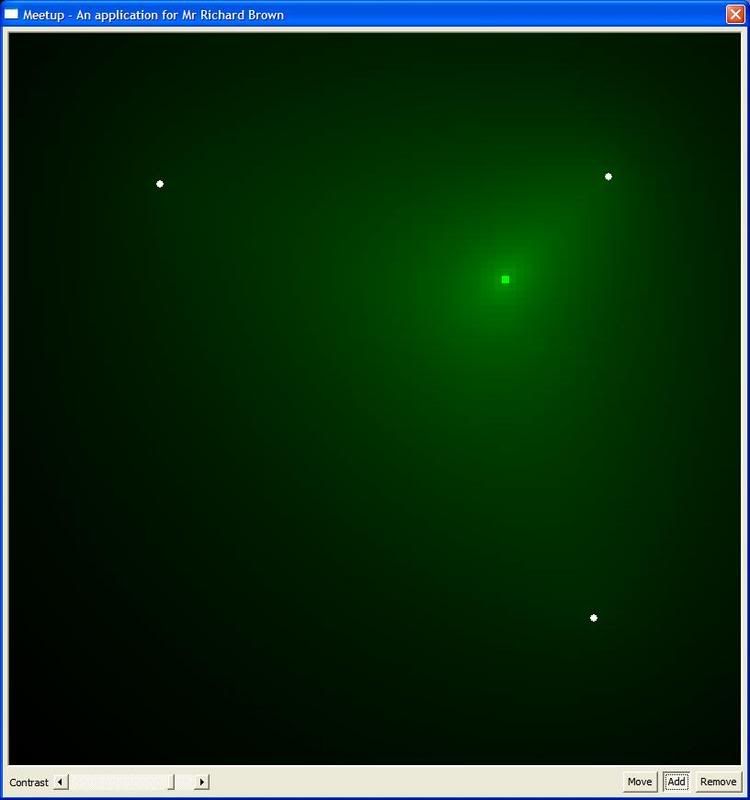 And now, if we pretend to have loads of friends, the optimal point (and there is just one point) can be seen: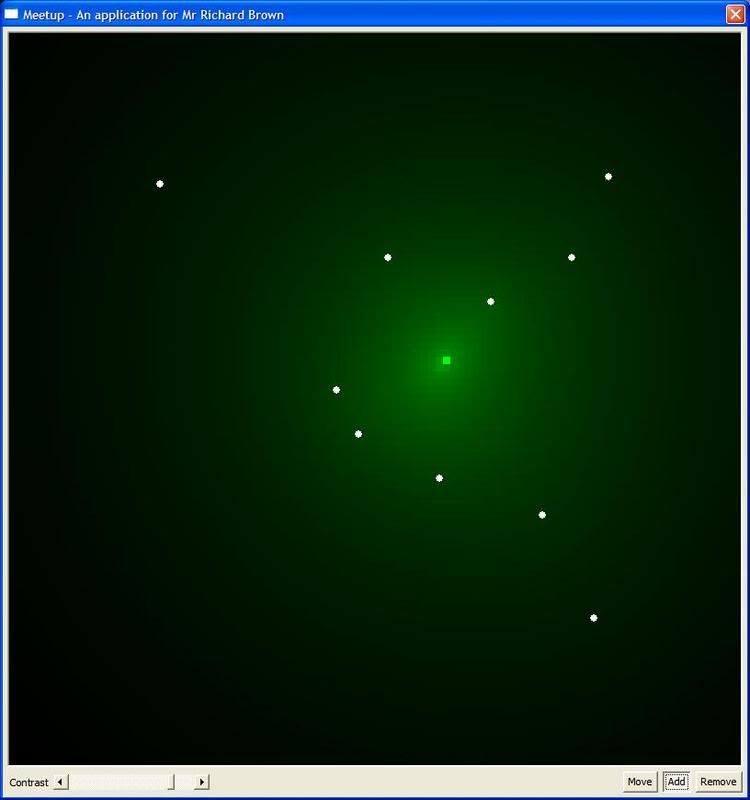 So, it does appear that two friends is the special case but the "hold the party at the third friend's house" result is not one I was expecting
Thanks Lee!