I'm sure my readers are more knowledgeable about ADSL than I am so let's see if you can help me out.
In short, the connection is slow and highly variable. Here is a graph of upload and download speeds over the last week: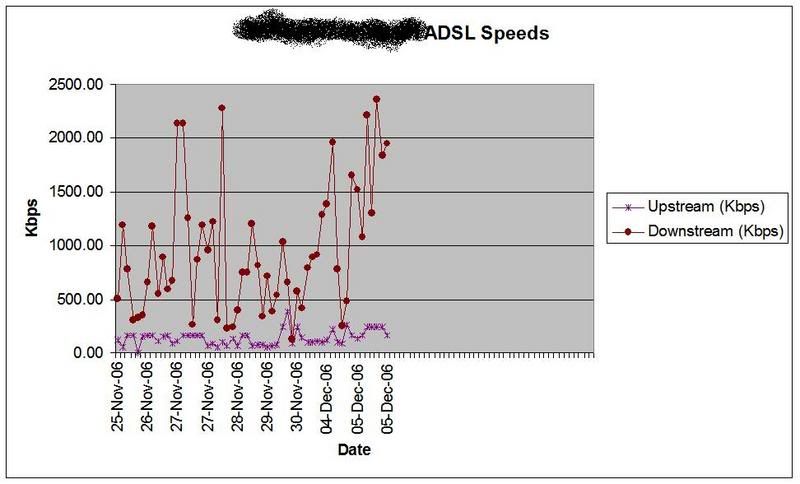 You will observe that both upstream and downstream speeds are ultra-variable.
I have one telephone socket, which is of the type where the front faceplate can be removed to reveal another, hidden socket behind it. The back of the faceplate has a plug in it such that when the faceplate is attached, the faceplate is "plugged in" to the "secret" socket. I believe this socket is known as an "NTE5" socket. Look at "Part III" of this document to see what I'm talking about. (There are no wires attached to the back of my faceplate, which I assume means there are no extension sockets in the flat)
A sample screenshot from my router's "Line Condition" screen shows the following: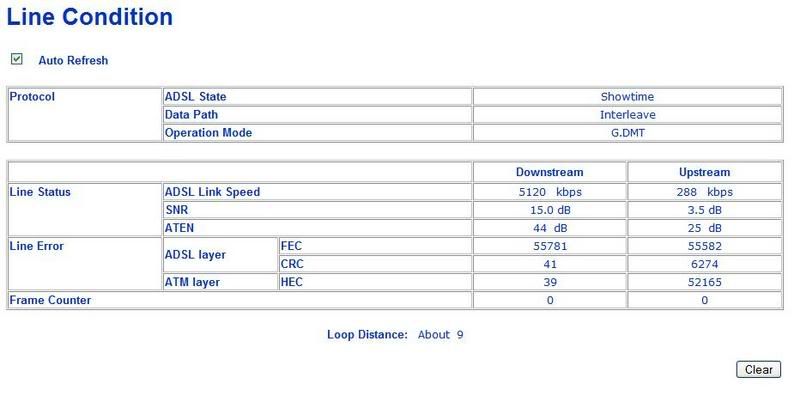 You will observe the following:
The downstream attenuation is high
The number of errors ("FEC", "CRC", "HEC") that are being dealt with per second is horrific
The router claims that it is getting a downstream rate of 5120 Kbps. That may well be the speed it has negotiated but the errors are ensuring I get nothing like that.
Here is what I have done so far in an attempt to improve the situation:
Moved the router from the kitchen into the living room in case there was electrical interference in the kitchen
Stopped using the dimmer switch in the living room as I read this can cause interference
Re-routed the power to the router so that it is as far away from the phone line as possible
Tried disconnecting and powering-off the cordless phone
Bought a new micro-filter
Plugged the micro-filter directly into the "secret" phone socket
Upgraded the router's firmware
Spoken to the building manager to understand how the phone cable gets into the flat. He says that it is taken from a "distribution point" in the fire escape.
I have also spoken to my ISP several times and they have asked BT to check the line several times. BT reports no fault but the ISP agrees that there is a lot of "noise" on the line and that the number of errors is abnormally high.
So, given all this, what do you suggest I do?
My inclination is to request that a BT engineer comes out to do some tests (downside: I'll be charged £50 if they find no fault).
Can anybody suggest anything else apart from that?